LFT offers pull testing of anchor and work position points, walkway and safety lines, and site construction fixings. Using the latest calibrated equipment, we offer a fully certified service to ensure adherence to strict government standards. Being CFA-approved, we are the perfect choice if you are looking for a tester for your site construction fixings.
Proof load tests are performed on various pieces of lifting and rigging equipment to ensure that the machinery can perform to the required standard, without failing or deforming, and is safe to operate.
WHEN TESTING IS REQUIRED
On-site proof load testing is carried out for three possible reasons:
1) when a new unit is ready to be put into service.
2) when existing units are either scheduled for a routine inspection or have recently been repaired/modified.
3) when an incident has occurred.
TEST PROCEDURE
The test involves applying force to a load, material, or piece of equipment for a specific amount of time. The results recorded are usually expressed as a percentage of the working load limit (WLL) or safe working load (SWL) that the equipment is designed to withstand.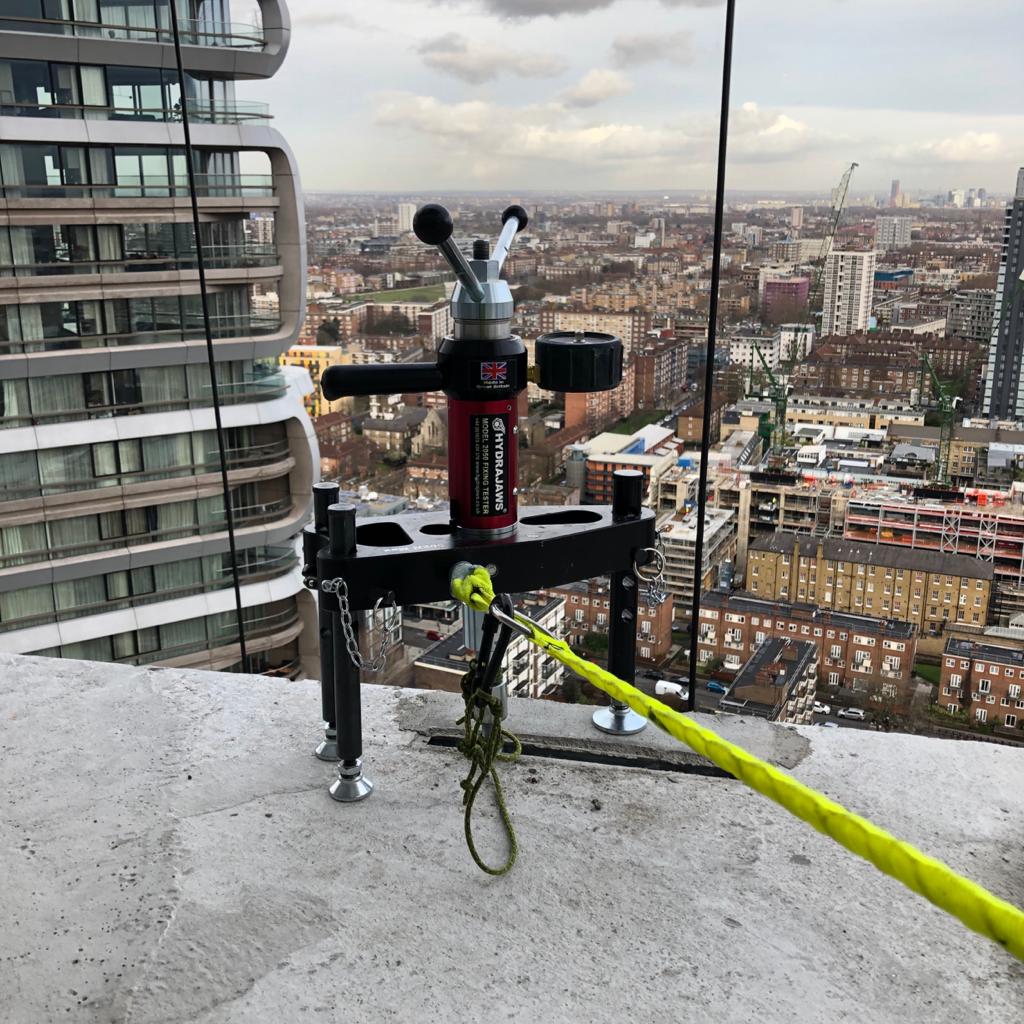 For any employer, it is crucial to ensure that all Personal Fall Protection Systems are recertified at least every 12 months to ensure workers' safety when working at height.
All anchor systems must meet EN795:2012 Standard, and an anchor point must have a minimum resistance of 12 kN in the direction in which the force will be applied in the event of a fall.
WHEN TESTING IS REQUIRED
Annual inspections are required by law, but anchor point tests must also be performed when risk assessment identifies potential hazards or sign of deterioration.
TEST PROCEDURE
Our qualified LFT technicians carry out onsite testing in accordance with the code of practice outlined in BS EN 7883:2019 on all types of anchor points. Testing takes place in different stages, starting with inspection of the anchor system installation document (or identification of anchor point manufacturer if documentation is not available), followed by a function test and visual examination. The length of time required to undertake the test will depend on access and location.
.