UKAS accredited testing laboratory No 9245 for onsite water testing, LFT Maintenance has provided specialist facade testing, installation, and maintenance services nationwide for over 25 years. Covering the spectrum of site disciplines, we successfully deliver testing and maintenance services to the commercial and private sectors, working on retail, commercial, and multi-residential schemes. 
As a UKAS accredited testing laboratory No 9245 for site water testing, we undertake hose, spray bar, and cabinet testing to CWCT, NHBC and AAMA standards.
Our qualified team of technicians use calibrated equipment to ensure reliable measurements and can issue the necessary UKAS accredited test certificates required by Government and regulators (and recognised by insurers) to demonstrate regulatory compliance.
By choosing a UKAS accredited company you can guarantee that strict working guidelines have been adhered to, and that all work is documented and traceable to national standards – ensuring that your organisation saves time and money.
Health & Safety is an intrinsic part of LFT's values. We make it our priority to ensure that all testing follows strict health & safety policies. 
Our IPAF and IRATA trained technicians offer an unrivalled safety record.
IRATA is the most recognised professional global authority in industrial rope access, with member companies in every continent and qualified technicians in over 50 countries.
As IRATA trained abseilers, we adhere to strict guidelines and are determined to deliver safe working practices – meeting robust IRATA membership entry criteria and submitting operational safety records to the membership board on a quarterly basis (which are independently audited).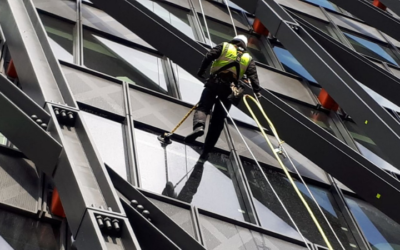 Location: Paddington, London  Project: UKAS Accredited CWCT Hose Test Via Rope Access.Our trained team of IRATA abseilers were able to overcome difficult rigging situations to complete testing. With a steel beam surrounding the facade and a large glass parapet wall...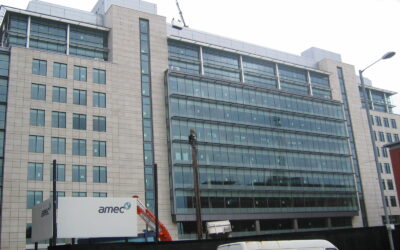 As restrictions are lifted and life begins to return slowly to normal, we would like to thank our clients for their patience and understanding in what has been a difficult period for all of us.Covid-19 has impacted all areas of the construction industry. ...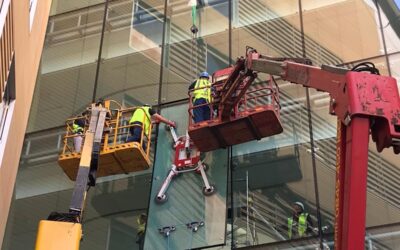 At LFT Maintenance we can help if ever an emergency maintenance issue arises. Find out more about our latest call out to Bristol below.For a recent emergency call out to Bristol's busy Temple Quay area, our team removed and replaced a shattered glass panel from the...
At LFT we are committed to moving towards more sustainable and eco-friendly practices and continue to explore the various ways in which we can progress to achieve this aim.Currently, we are proud to be able to provide two services that are eco-friendly alternatives,...